About
Welcome to my little space on the internet, known as Memoirs and Musings. I'm Char, short for Charlotte and my blog/website/diary is dedicated to journaling my Memoirs and Musings, hence the name.
I have been in and out the Bloggersphere since the days of LiveJournal and when Tumblr was the originally 'cool' blogging platform. Over the years, this industry has changed so much, I do question if I am actually part of it or if I'm on the outskirts looking in. I wouldn't say I was your 'typical' blogger either. I don't care about getting the perfect flatlay or feeling bad for not posting, I just enjoy writing. If you've made it this far, thank you for reading.
Anyway, I love to travel, indulge in a glass of white wine, when plans are cancelled and purchase overpriced make up.  I guess that's me in a nutshell, trying to figure out this thing called life, have fun and never lose sight.
Any feedback or comments would be much appreciated.  Click here if you would like to get in contact with me.
Where I've been?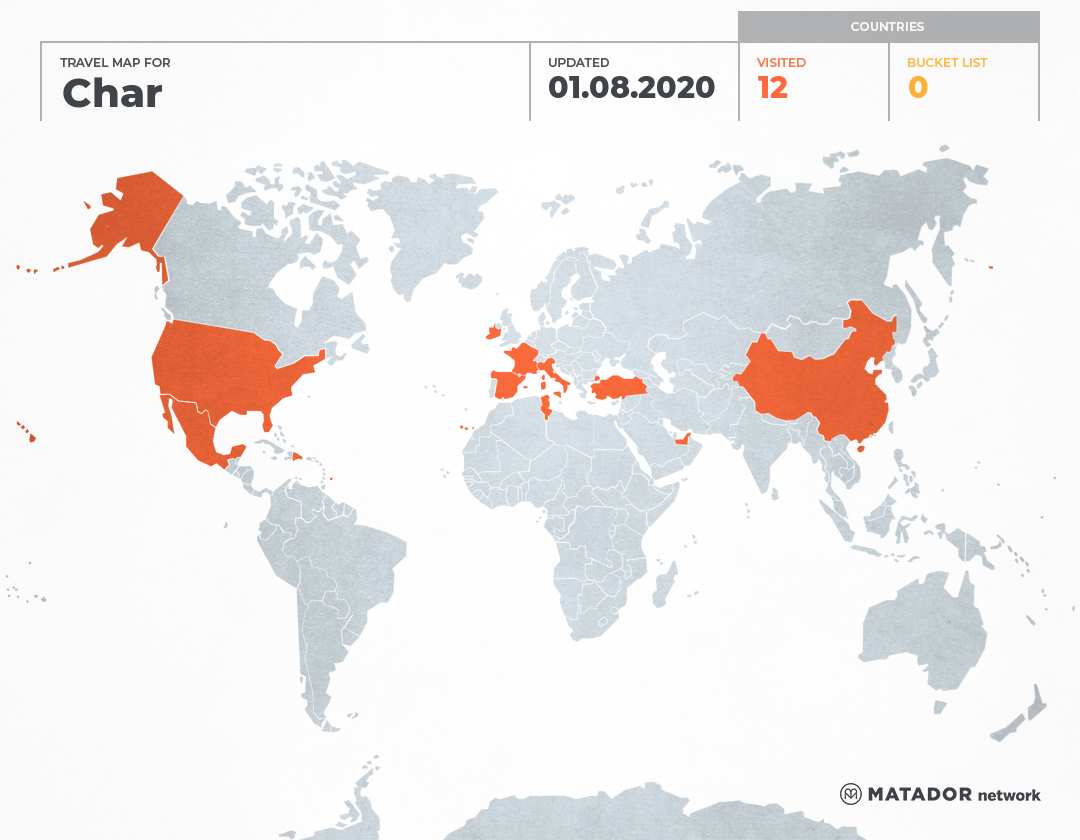 I've probably been to more than this but it's not about numbers is it. It's making sure you come back with a renewed sense of purpose and perspective.  
Char xo